An enjoyable company group trip activity
On the 8th of last month, just before the Mid-Autumn Festival, our company organised a team building activity. It was actually a trip for the whole company. The destination of the trip was Shuang Yue Bay in Huizhou. The scenery there was very beautiful, with the waves of the sea lapping at the coastline and the sand getting very hot under the sun.
When we arrived in Huizhou during the day, we went out on a boat to catch fish. The weather was beautiful and the sea was very calm.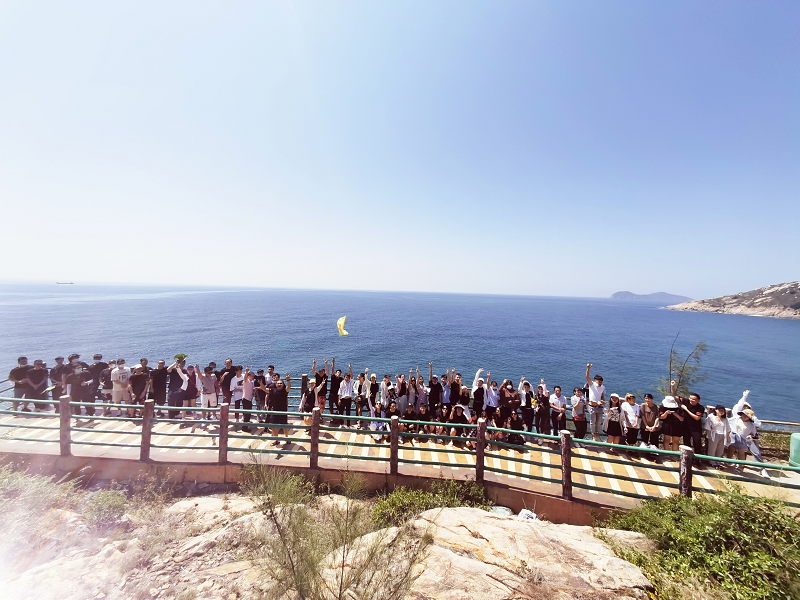 For lunch we had seafood, there were scallops, river prawns, crabs and other seafood for us to enjoy.
In the evening we stayed in a flat and had a barbecue in the courtyard where unlimited beer and drinks were served for free. Halfway through the barbecue, our boss announced that it was not only a group trip, but also a birthday party. It turned out that our colleague was having a birthday. The candles on the cake pulsated with joy, as did everyone's mood.
Through this trip, we all became familiar with each other and improved the cohesiveness of the team. We believe our company will get better and better in the future and move towards a glorious tomorrow.